Pro Series V2 Large 8' Package
What is in a Pro Series V2 Large 8 Package?

A Package consists of the following:

Pro Series V2 Large 8 Net
Side Barriers (Pair)
Pro Turf (6'W x 10'L)
Sandbags (4)
Rubber Tee's (2)
Duffle Bag

* There is a 15% Savings when purchased as a Package, versus individual items.

What Are The Benefits Of A Pro Series V2 Large 8'?

The Net Return™ Pro Series is the only golf net in the world that automatically returns the ball back to the golfer.

A Pro Series net can also handle golf ball speeds of 250 MPH with ease and provides a golfer with the ability to practice anytime and anywhere.


One Person Assembly in Under 5 Minutes (No Tools Required!)
Lightweight, Rugged,1.5" Powder Coated Tubular Aluminum Frame.
Commercial Grade, UV Treated Black, Polyester Netting
Large, Stainless Steel Push Buttons
Rugged, Black Duffle Bag
One Net for Multi-Sport Use - Golf, Soccer, Baseball, Softball, Lacrosse

This is why we say that the Net Return™ Pro Series Sport Net is "The Only Net You Need™."

We Guarantee Your Satisfaction - 30 Day Money Back Guarantee (less shipping and handling) with a Full Three Year Warranty.

Specifications Height: 8' Width: 8' Depth: 3' 6" Weight: 32 lbs.

Make sure to watch our videos below. These include Bryson DeChambeau, Kyle Berkshire, 5 Min. Assembly, etc.
Videos: Large 8 V2 Pro Package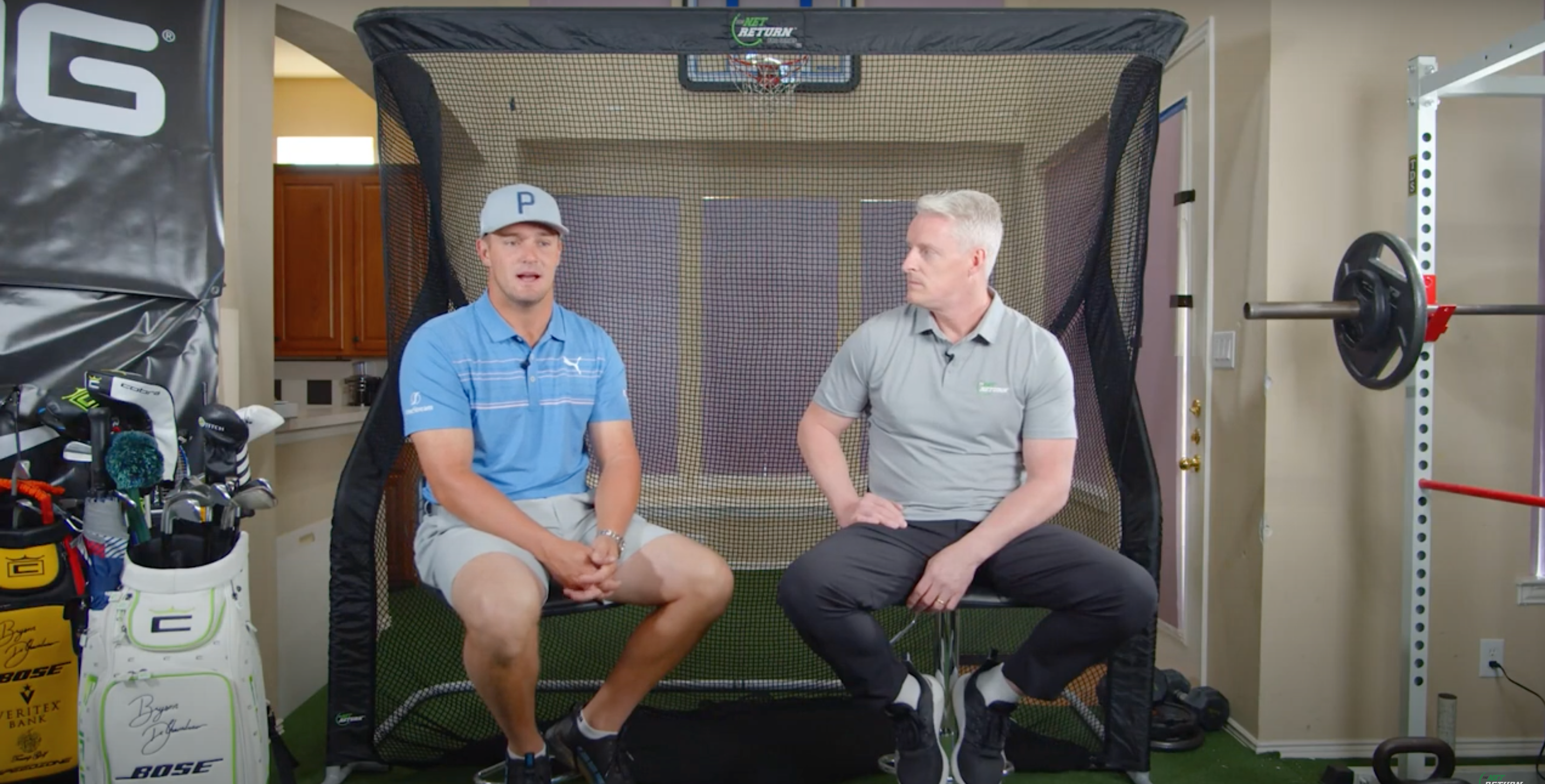 Video: Bryson DeChambeau recommends the net return
This product has no reviews yet.