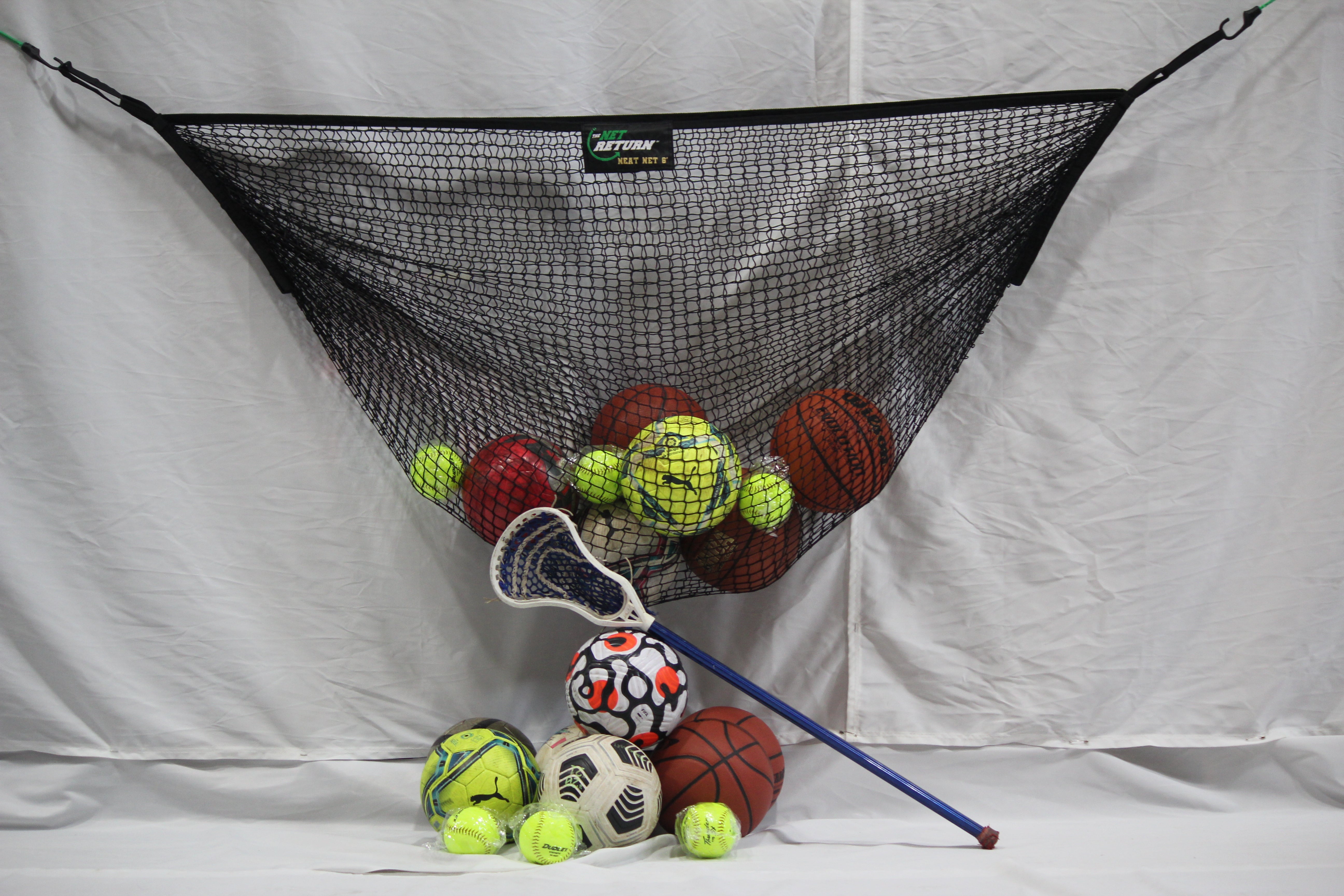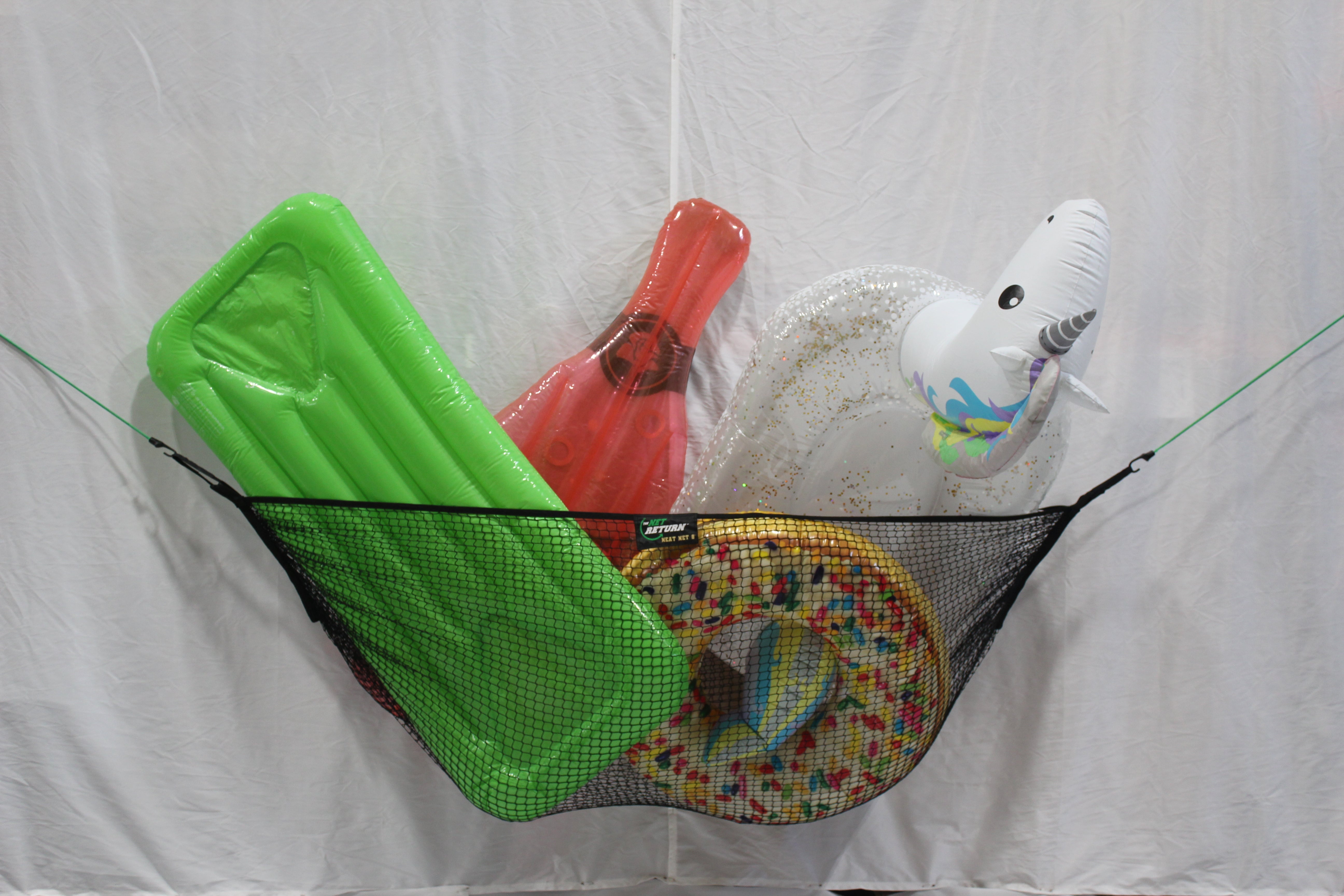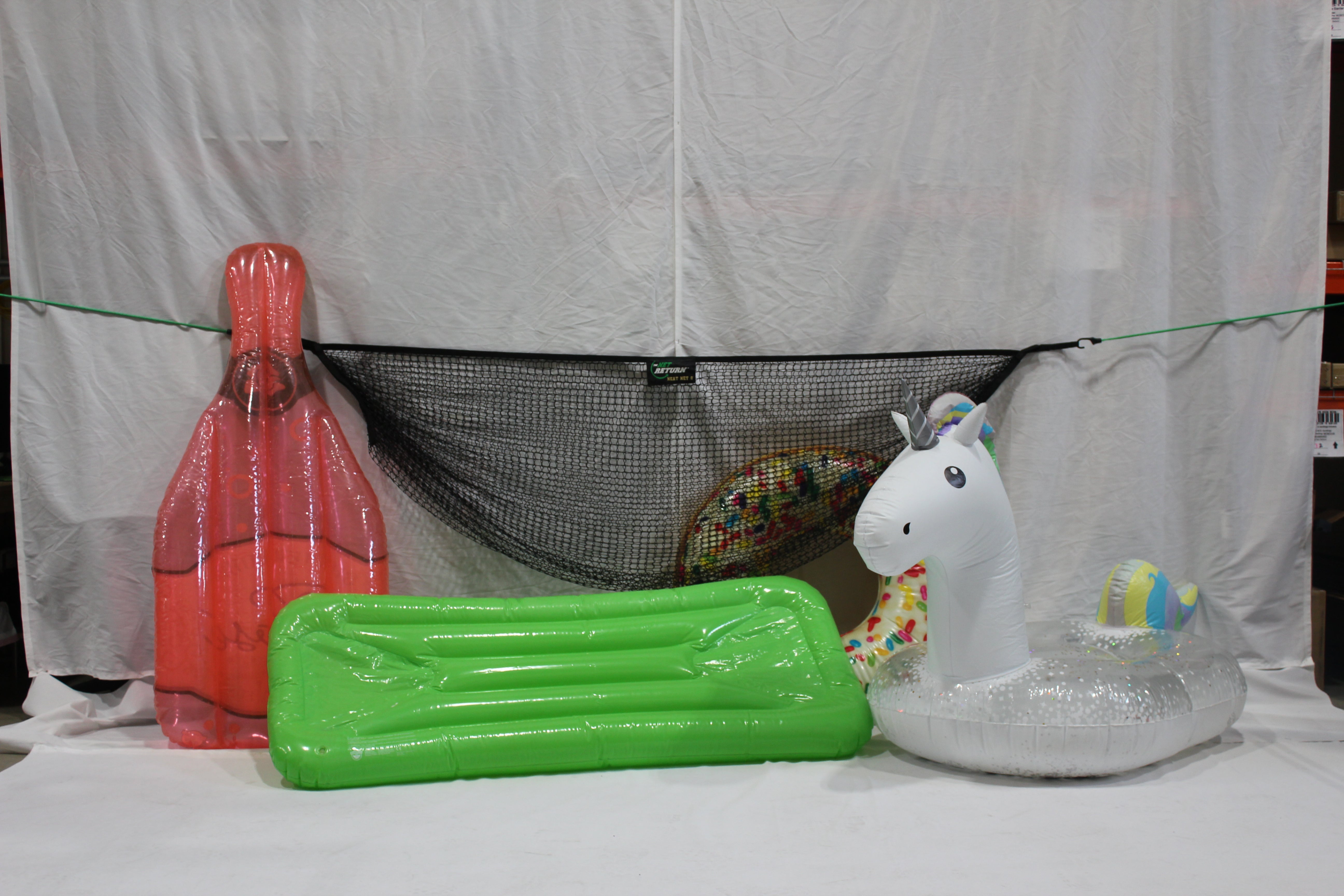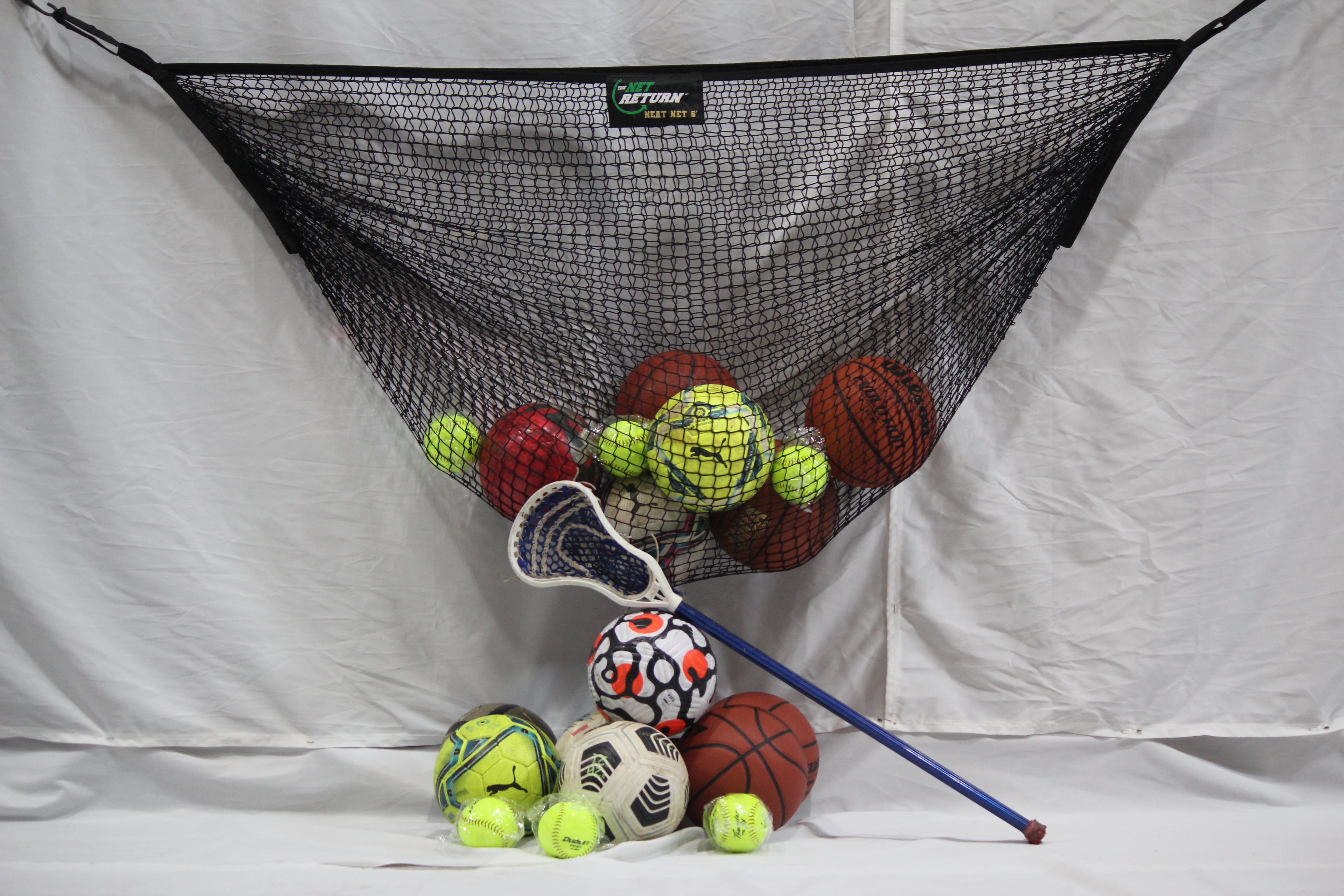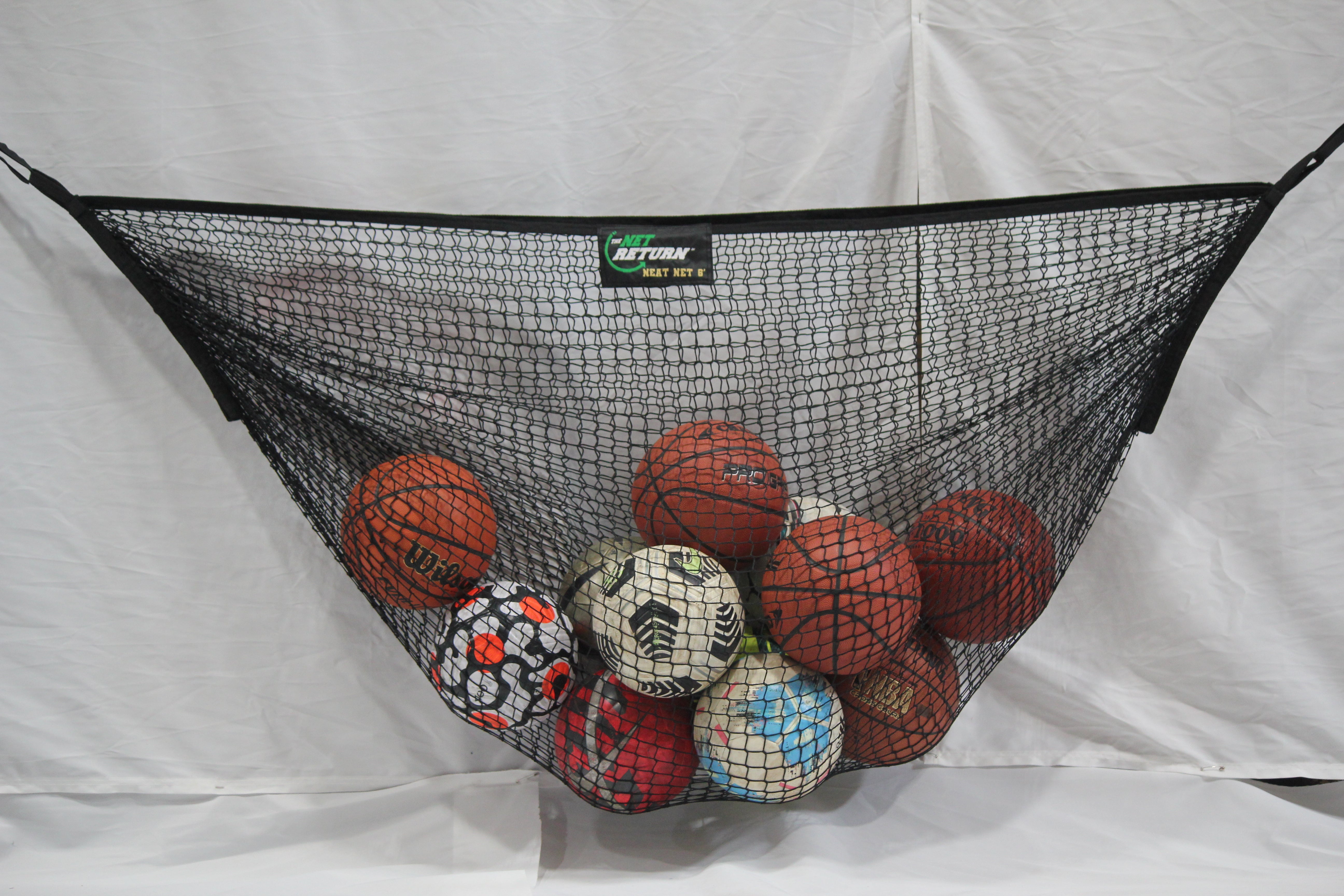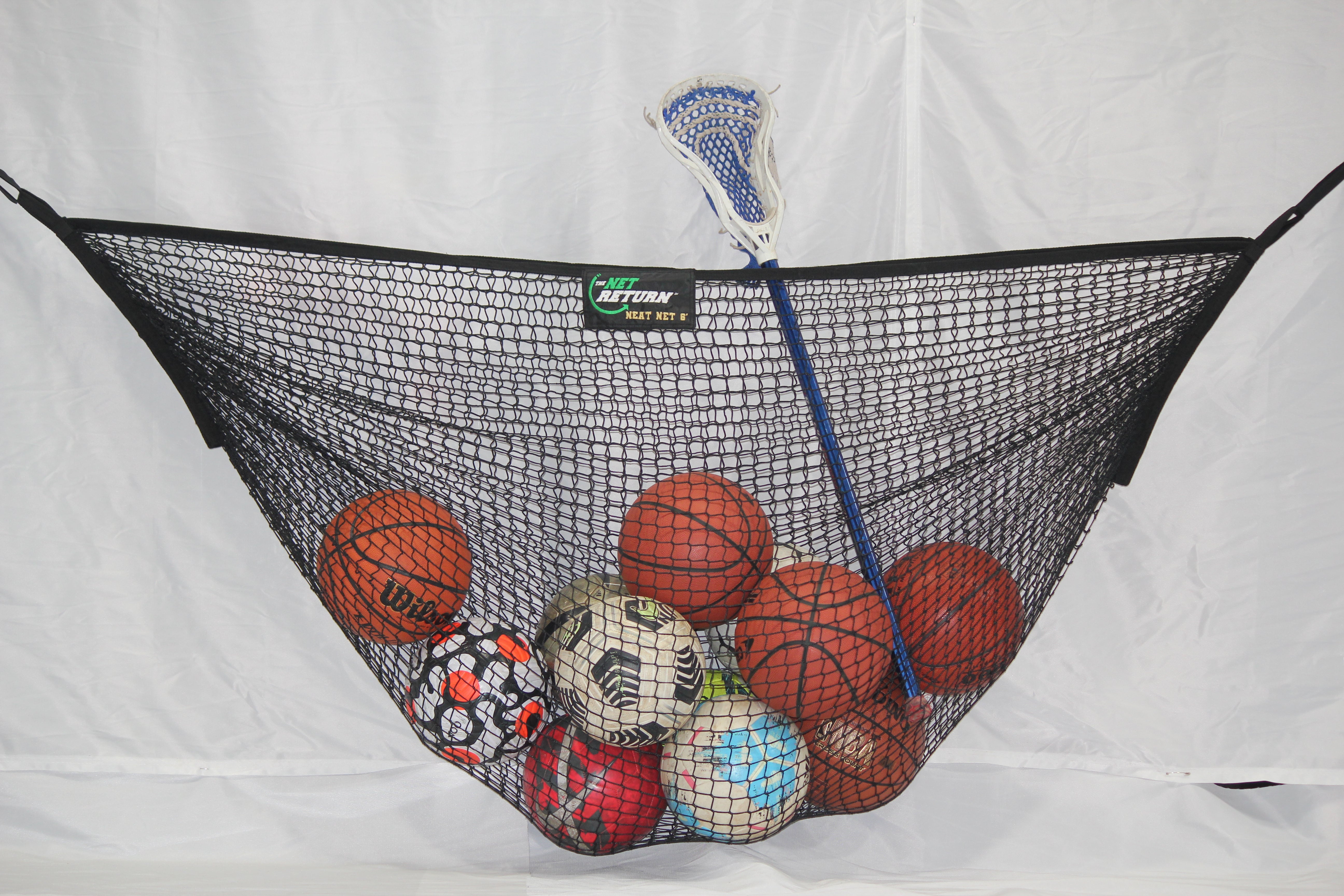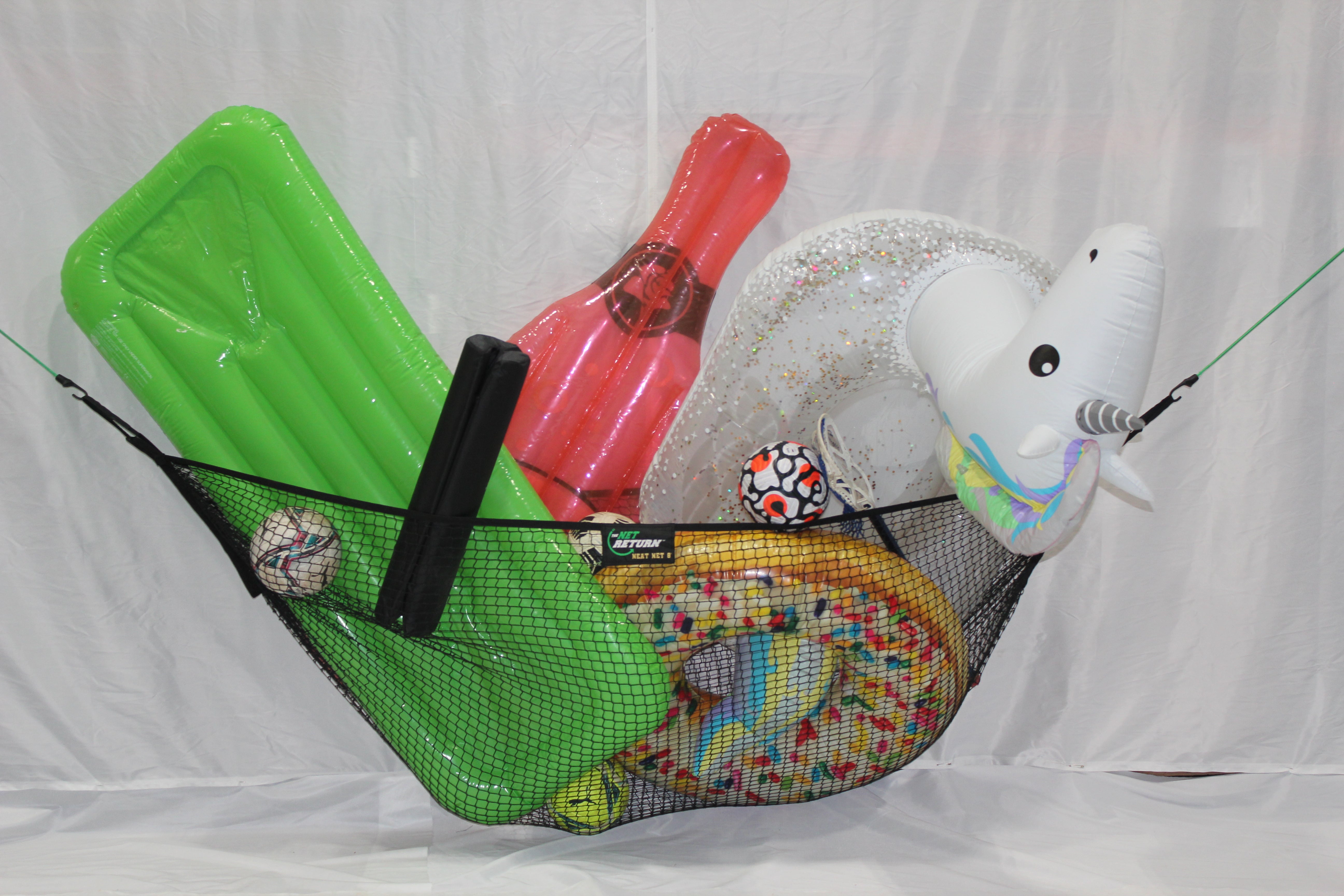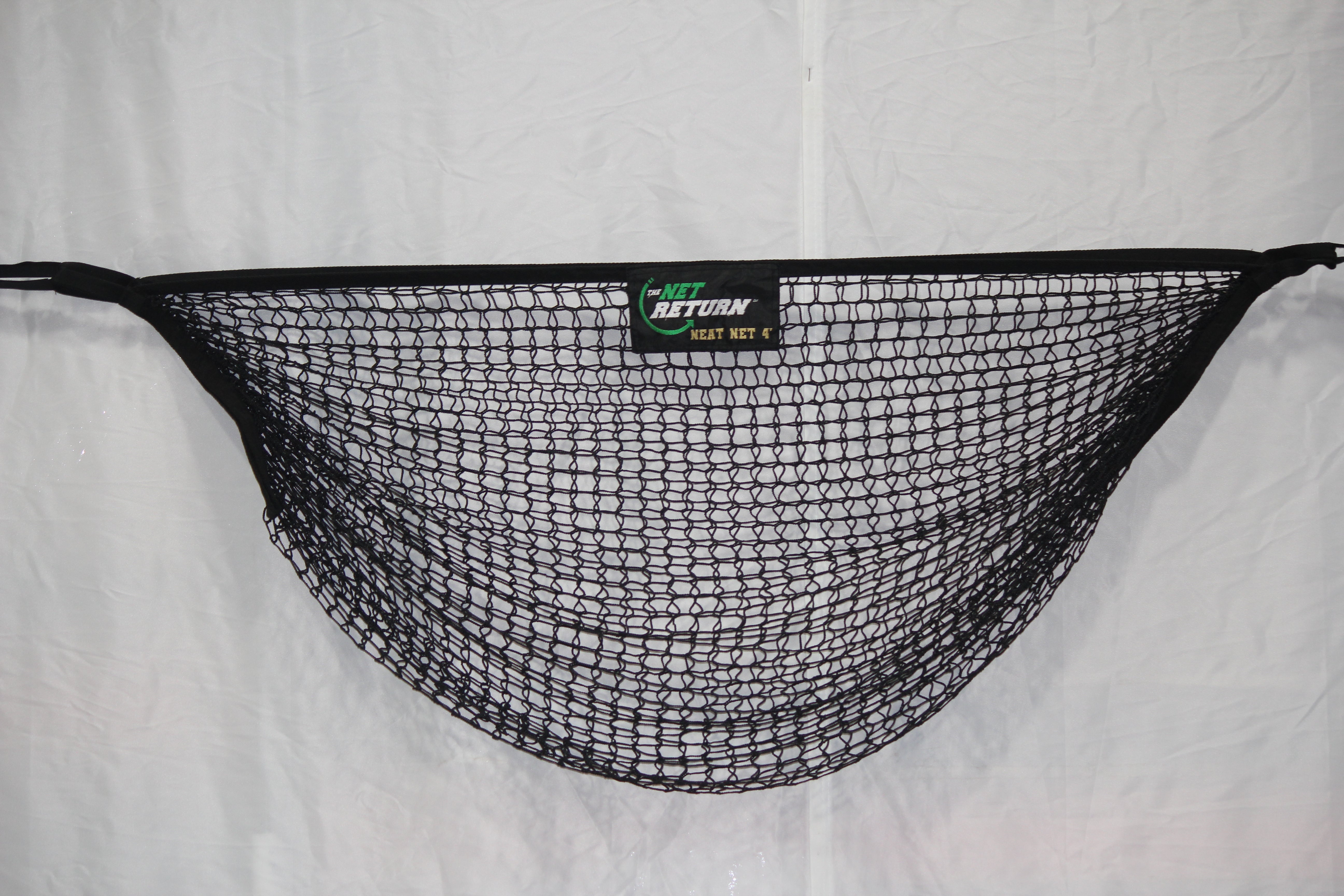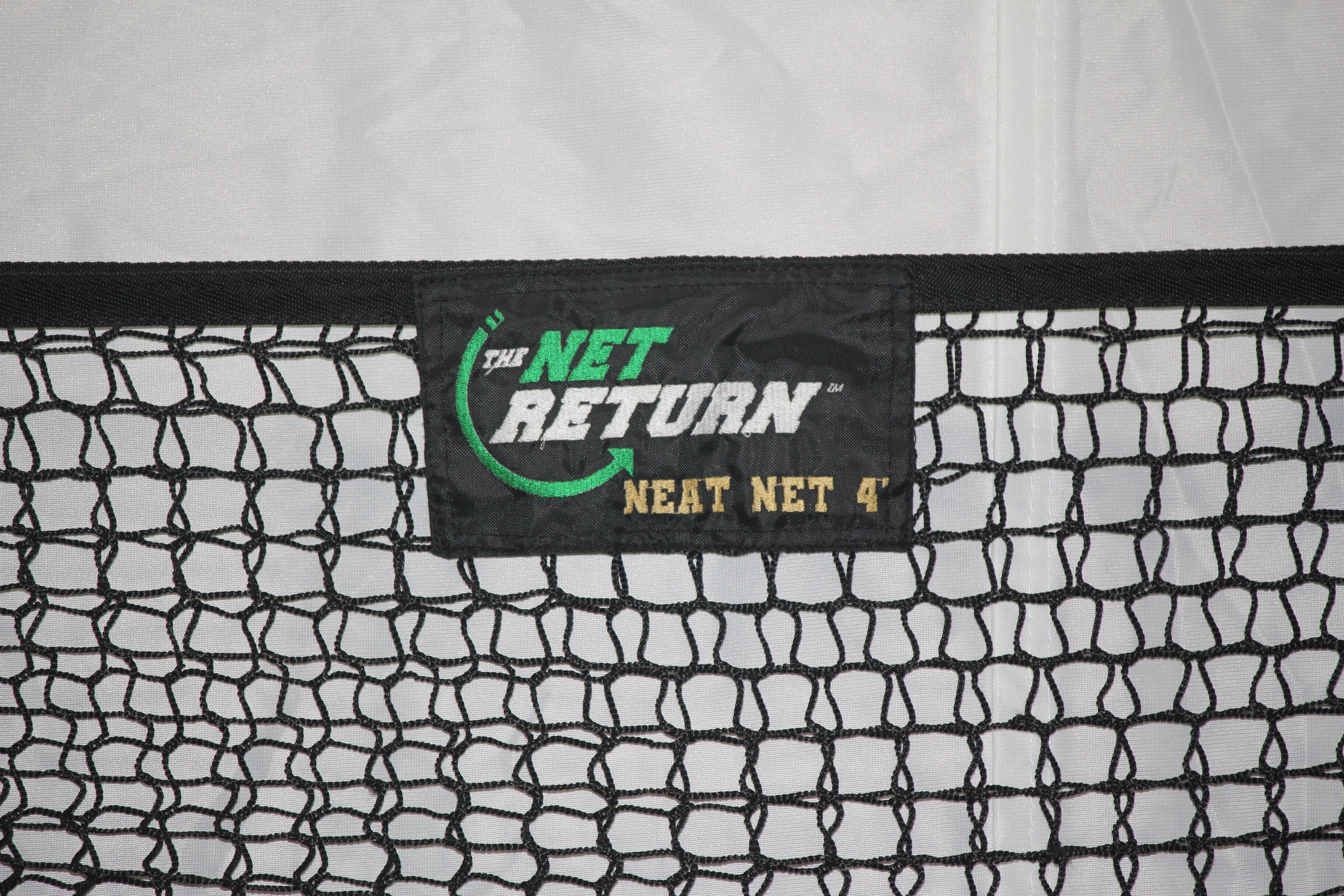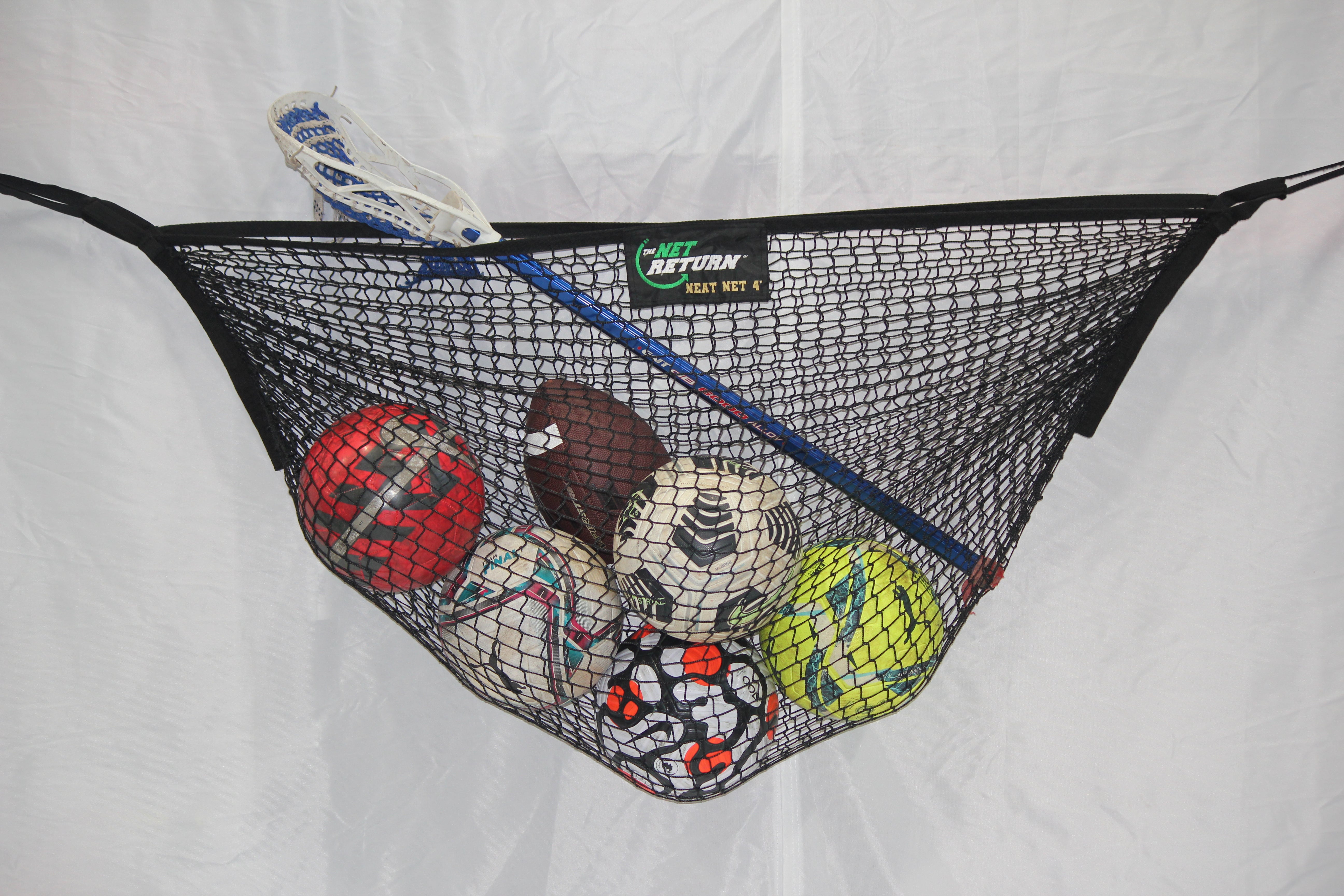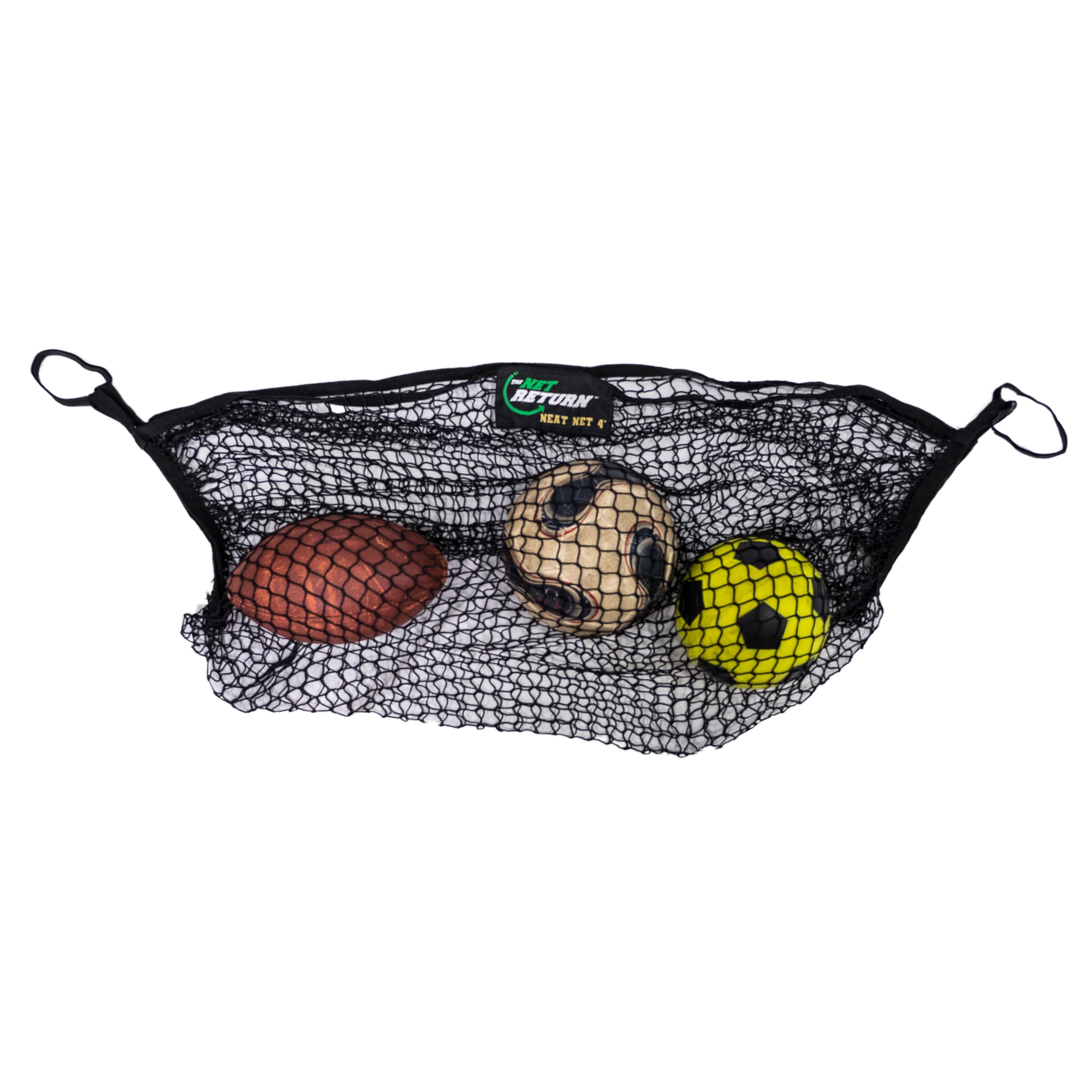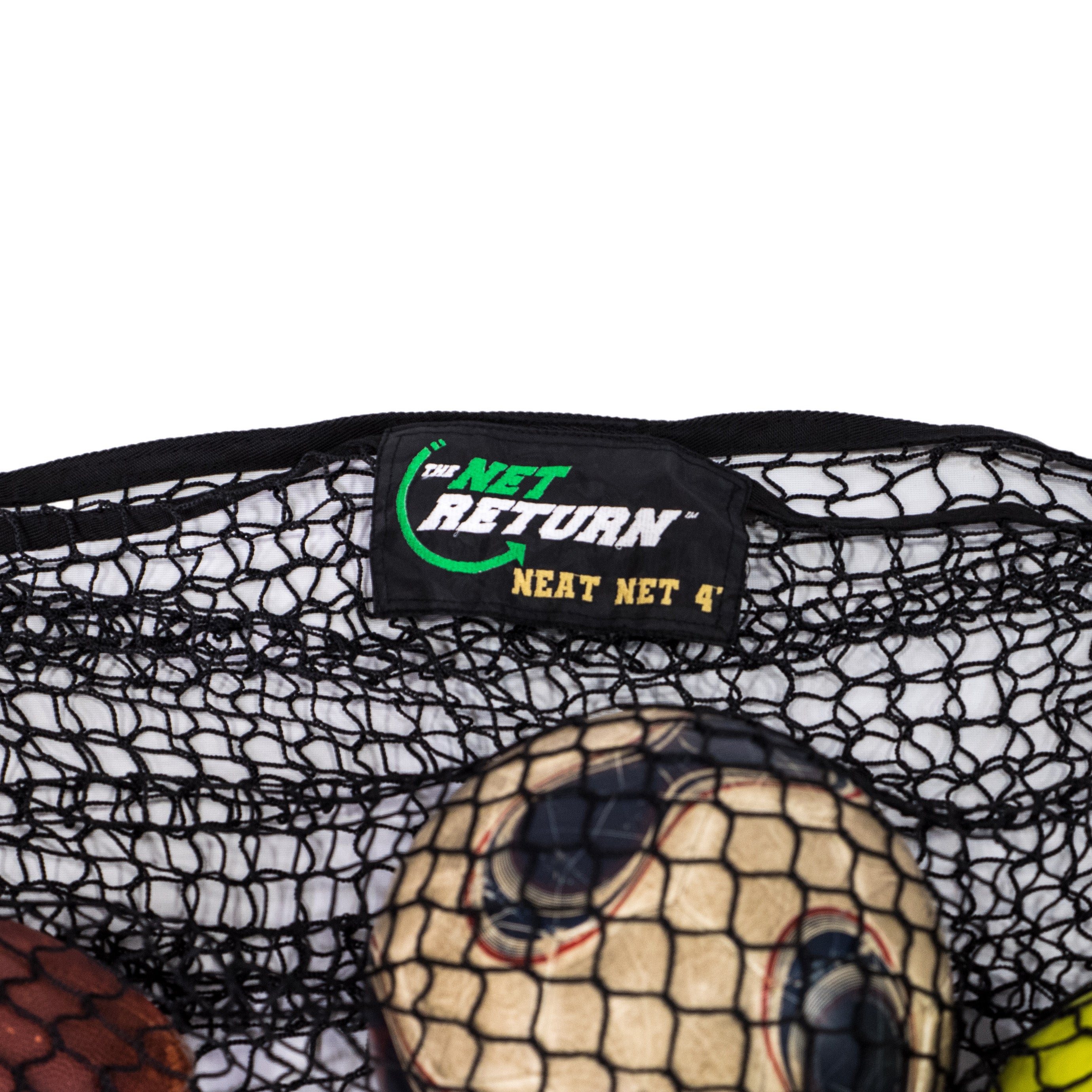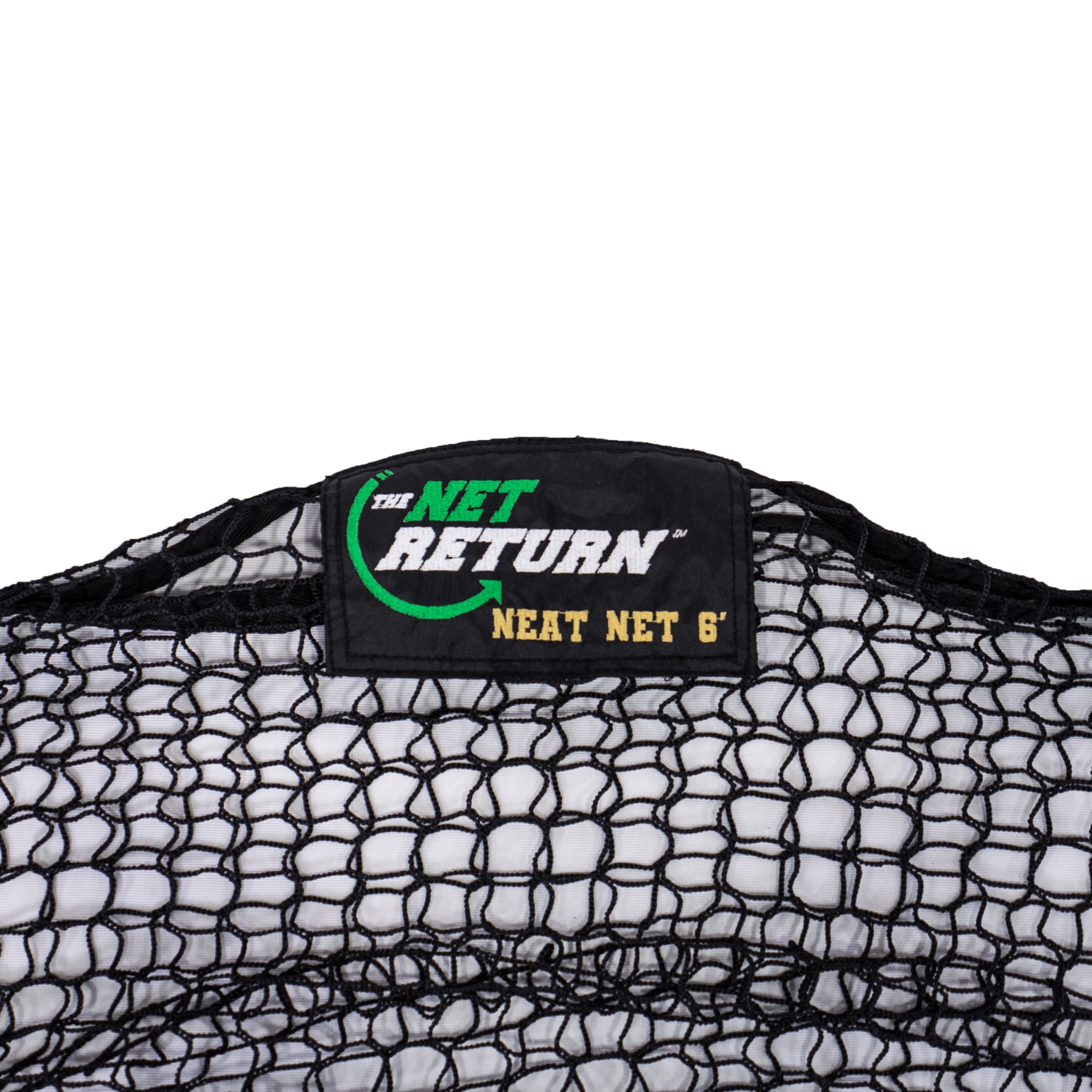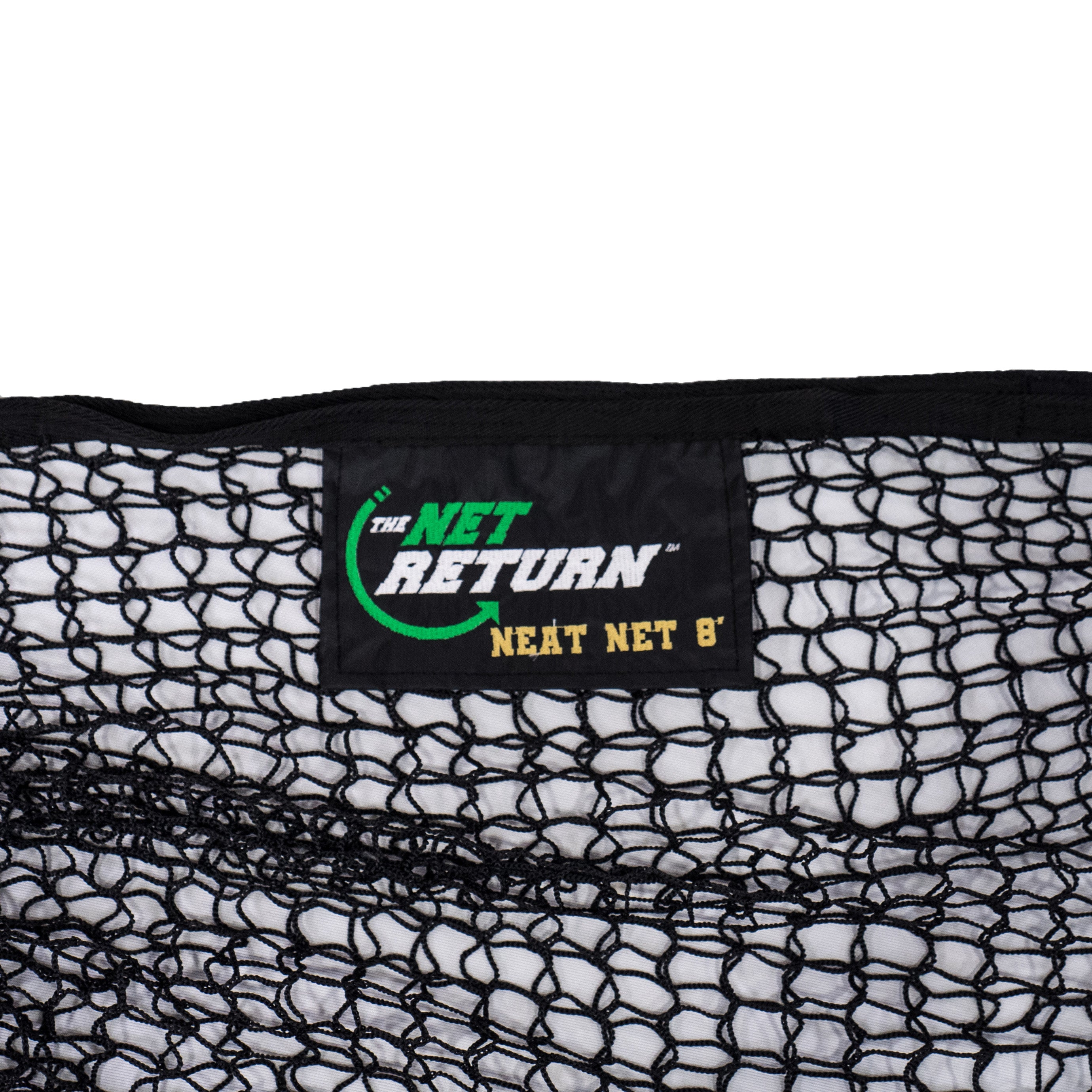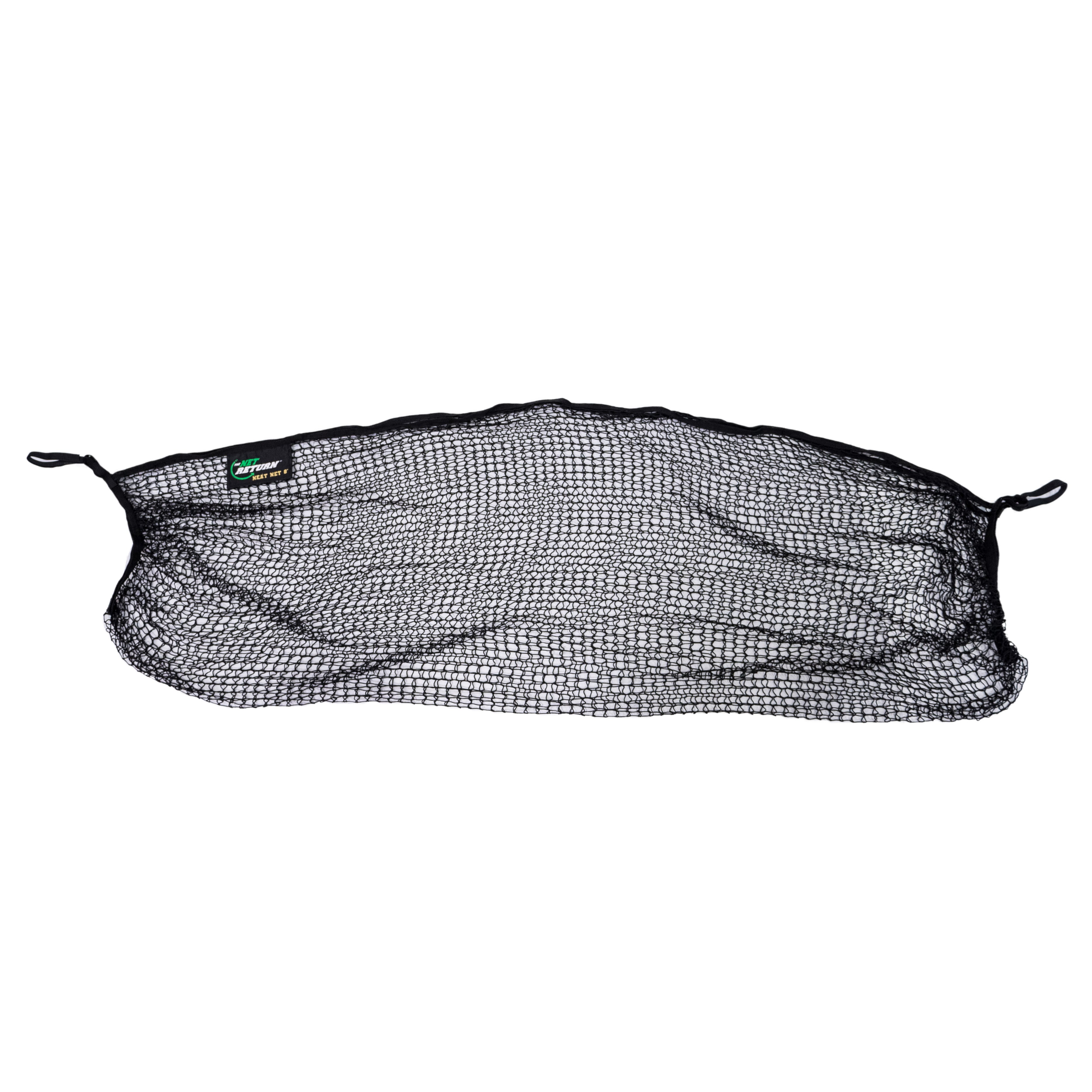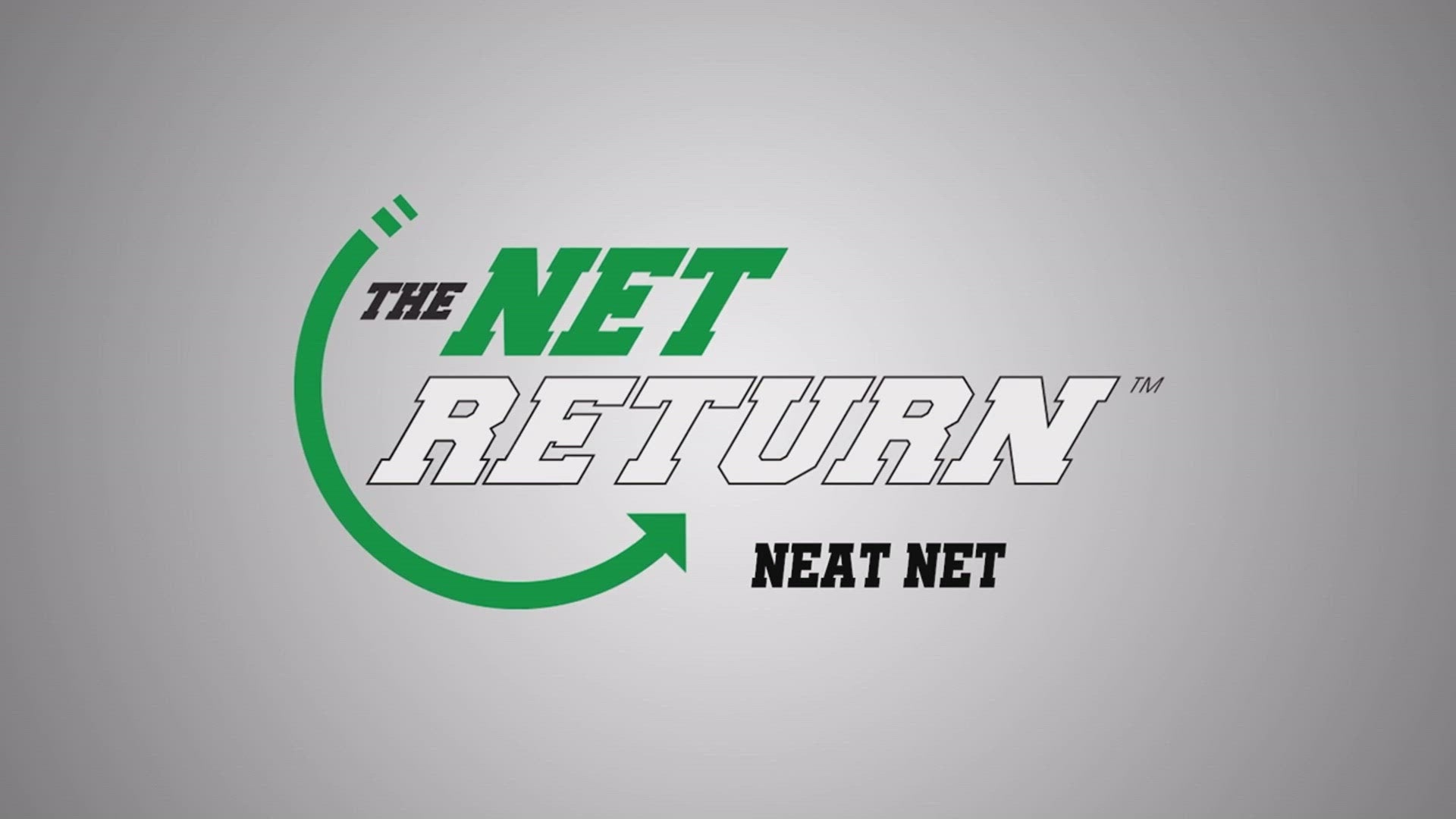 The Net Return Neat Net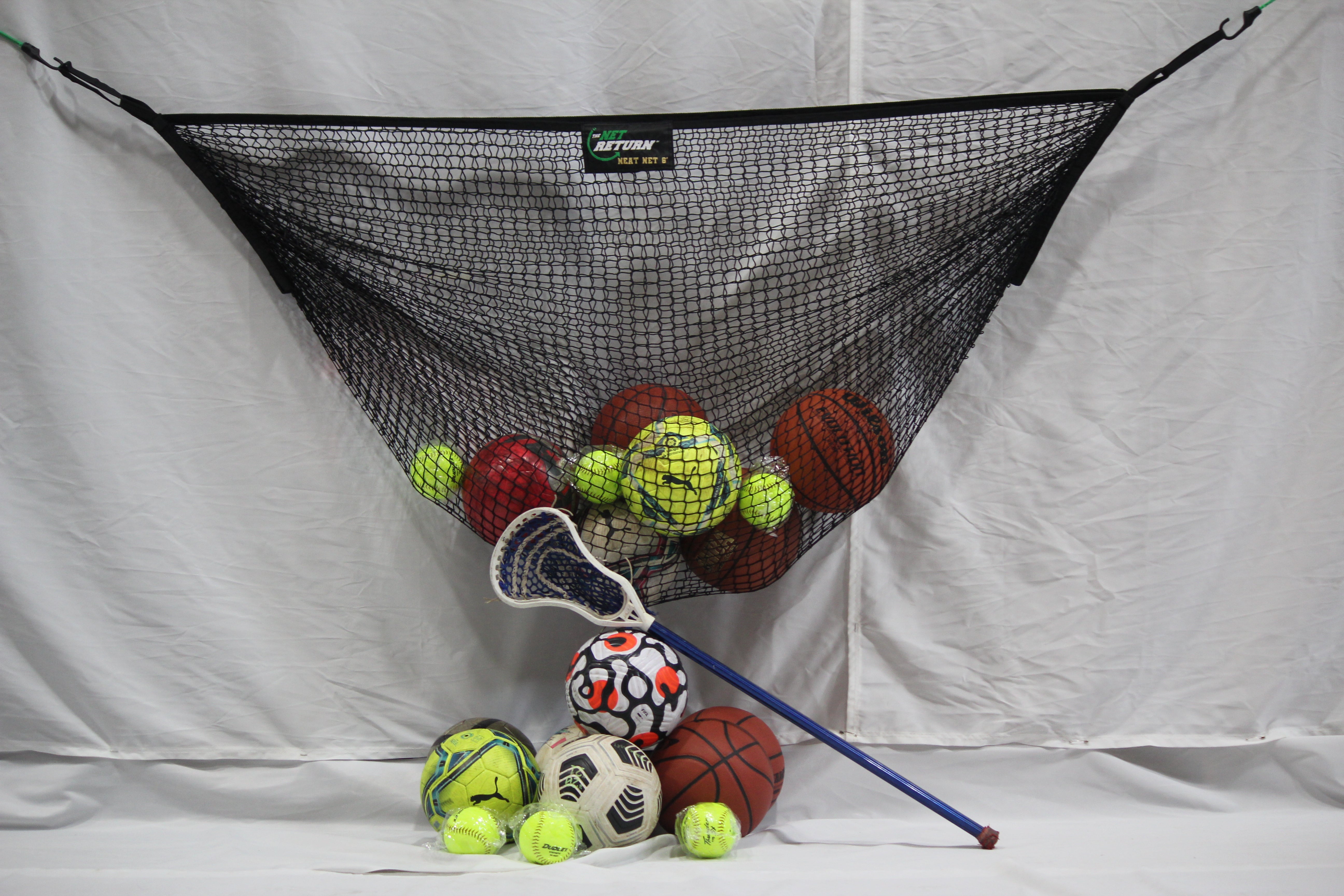 Description
The Net Return Neat Net is designed to organize your toughest challenges - from sport balls and equipment to your largest pool toys!
After one of our employees (Sean) got frustrated with attempting to organize and store all of the families pool toys, Sean suggested we develop such an organizing product. Thus the Neat Net was born!
If you need anything organized and stored consider the Neat Net. Sizes are 4', 6', or 8' in width. The Neat Net comes with Velcro hangers for storage on a garage wall, fence, etc. Use the dropdown to order the size that best fits your needs; better yet, order all three sizes.
It is made of rugged 100% polyester netting, velcro tabs to close and velcro hangers to hang. The Neat Net can be washed in a standard washing machine as well.
Proudly made in beautiful New Jersey.
P.S. You're going to love this product!
Shipping

United States. We offer Free UPS Ground Shipping in the USA. Additional carriers and rates available at checkout. Expedited rates available.



Outside the United States

. Rates are calculated at checkout based on your order and location.

Returns

We offer a 30 Day Money Back Guarantee on undamaged product. You are responsible for any shipping charges involved in the return process. Please fill out the form below, and send all returns to the following address:

Please click here if you are returning your product

The Net Return - FAQ from The Net Return on Vimeo.

The Net Return, LLC.
280 9th Ave.
Unit #4
Hawthorne, NJ 07506

(973) 636-7354
Following these care instructions will increase the longevity of your Net Return

Avoid using older or damaged golf balls to minimize wear and tear on your Net Return. Though our nets are made with high quality netting damaged balls can cause wear if they are used repeatedly.

Do Not leave your net outside during high winds or inclement weather conditions (It is truly easy to Assemble and disassemble your Net Return and it comes with a convenient storage duffle bag)

Inspect your net before use , particularly if you are using it indoors.
This product has no reviews yet.