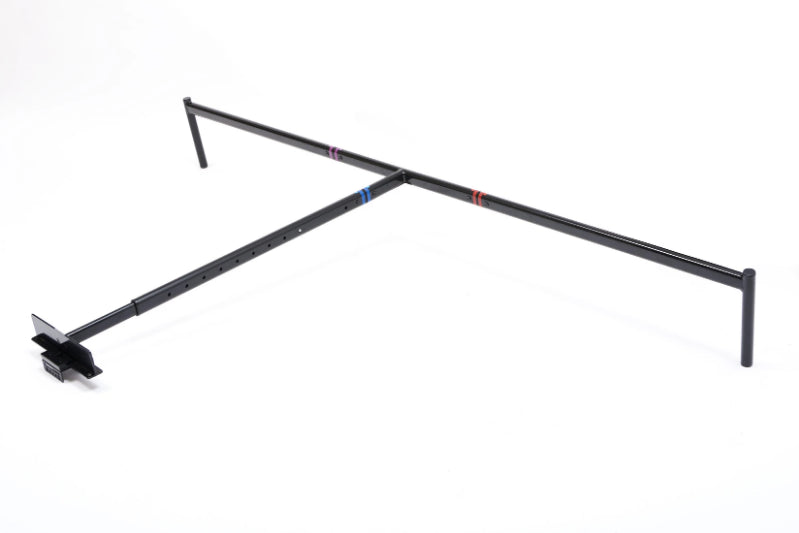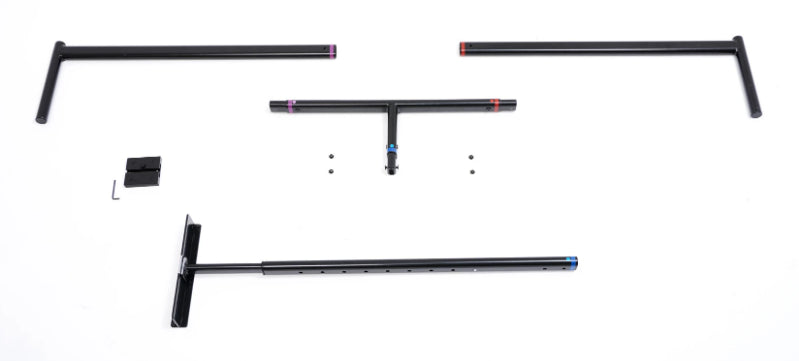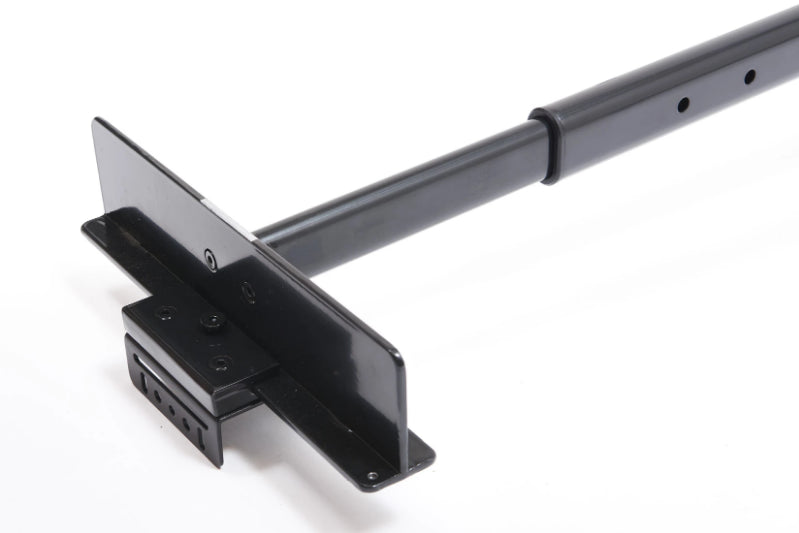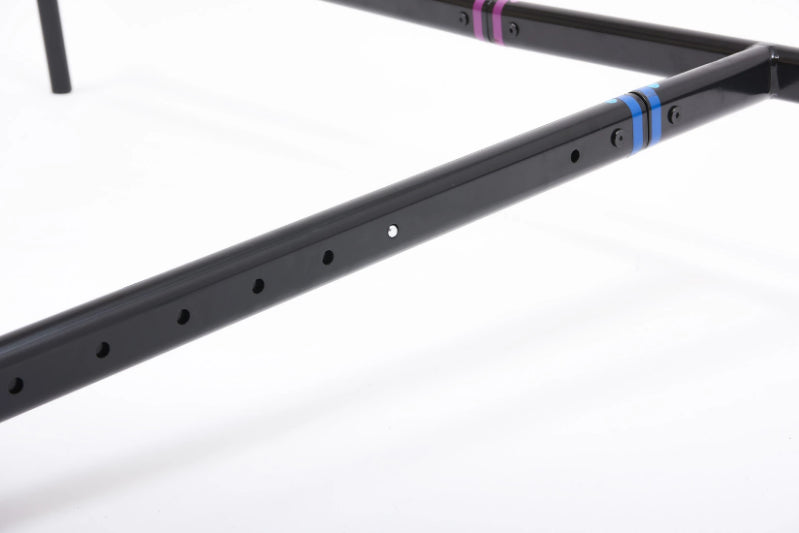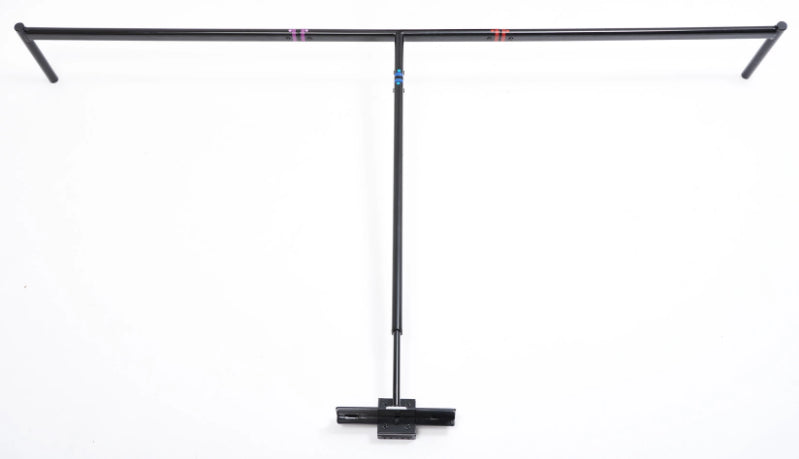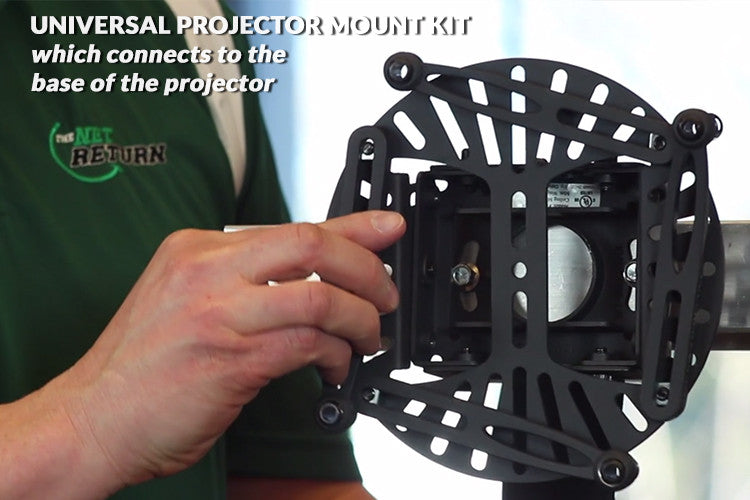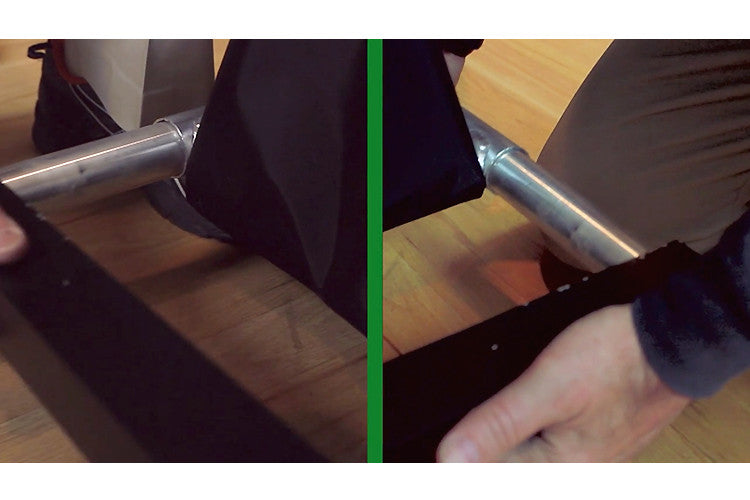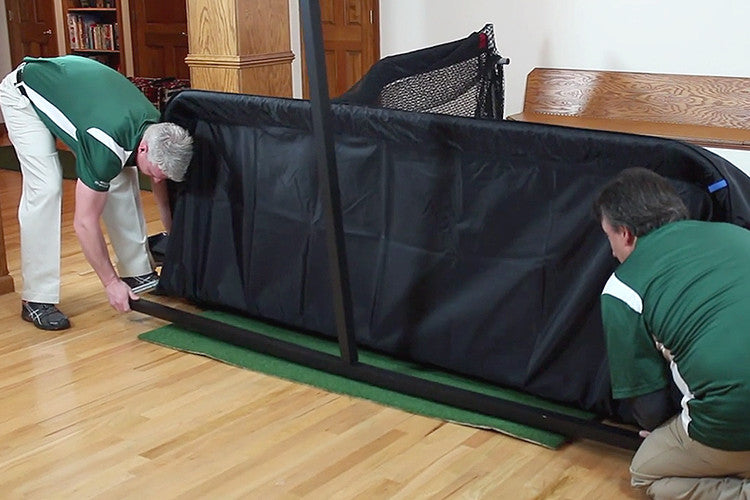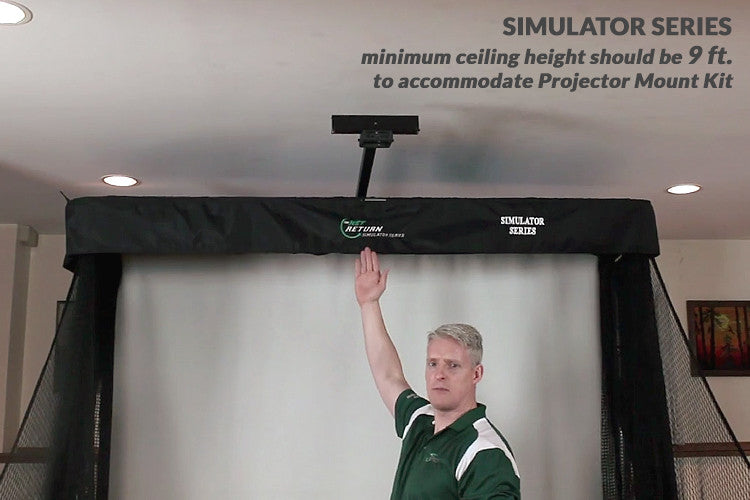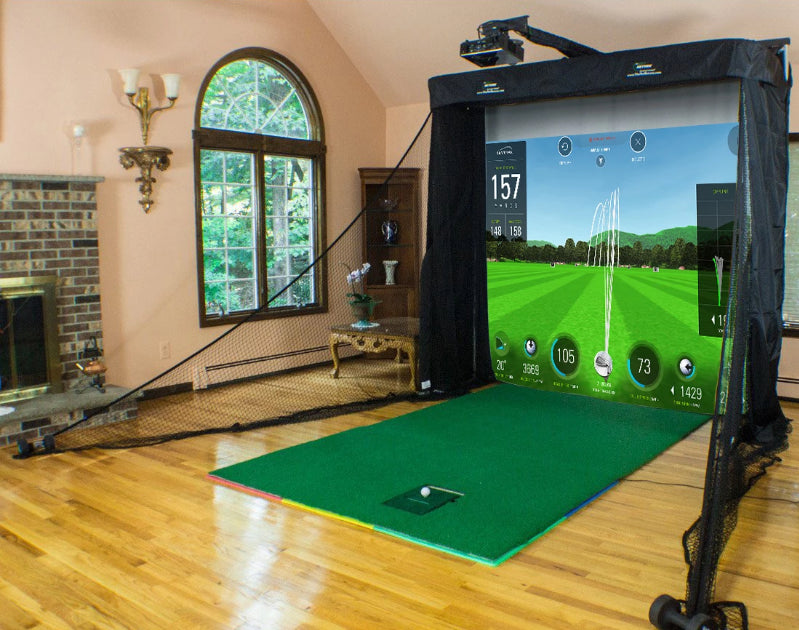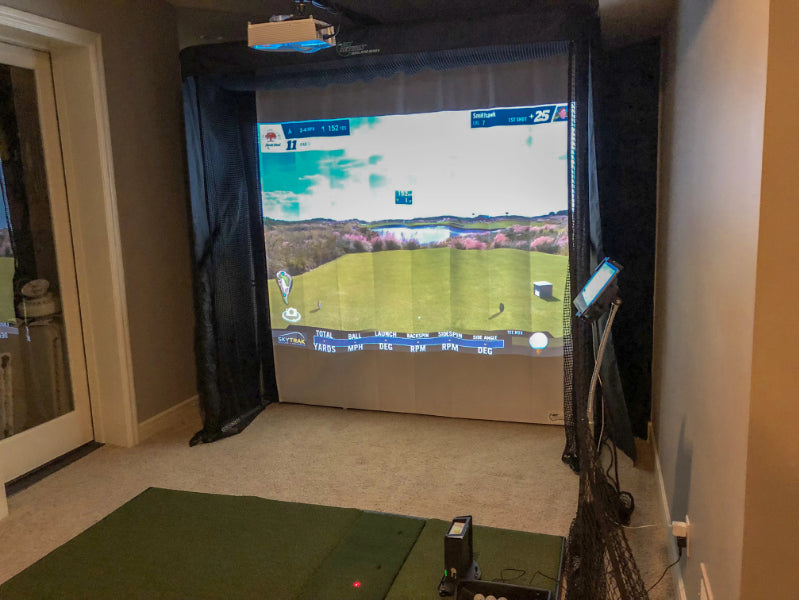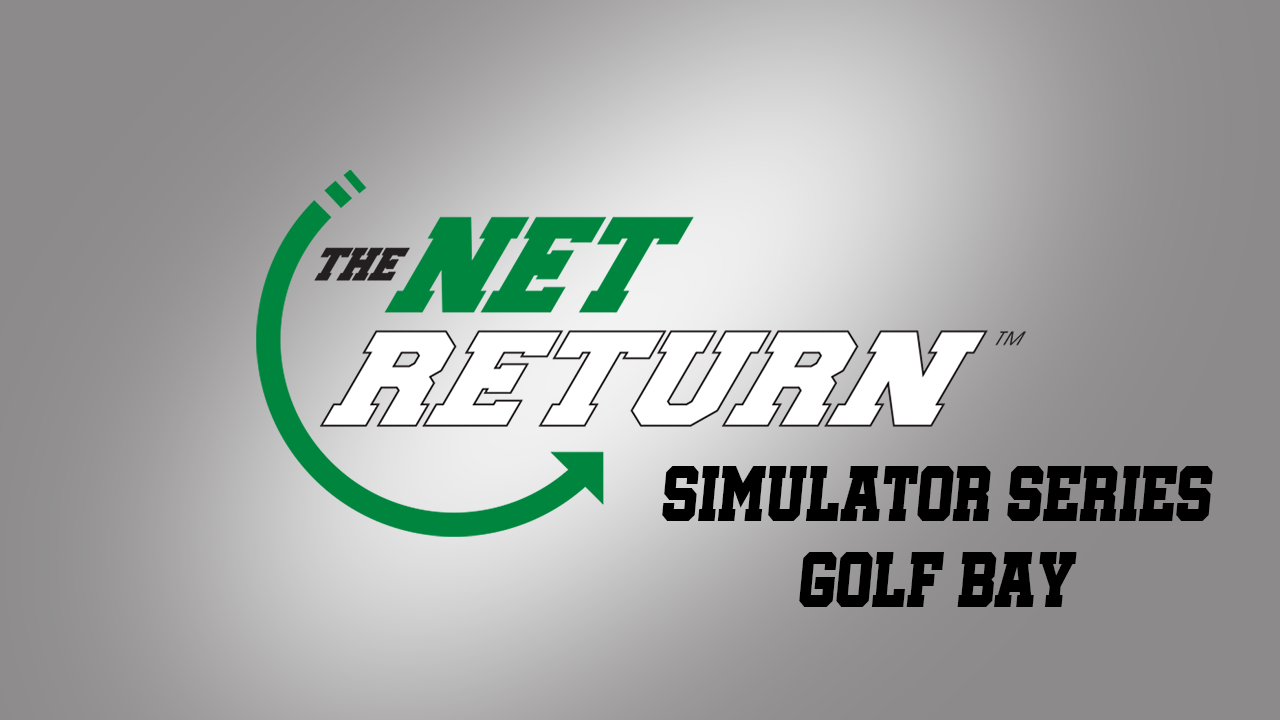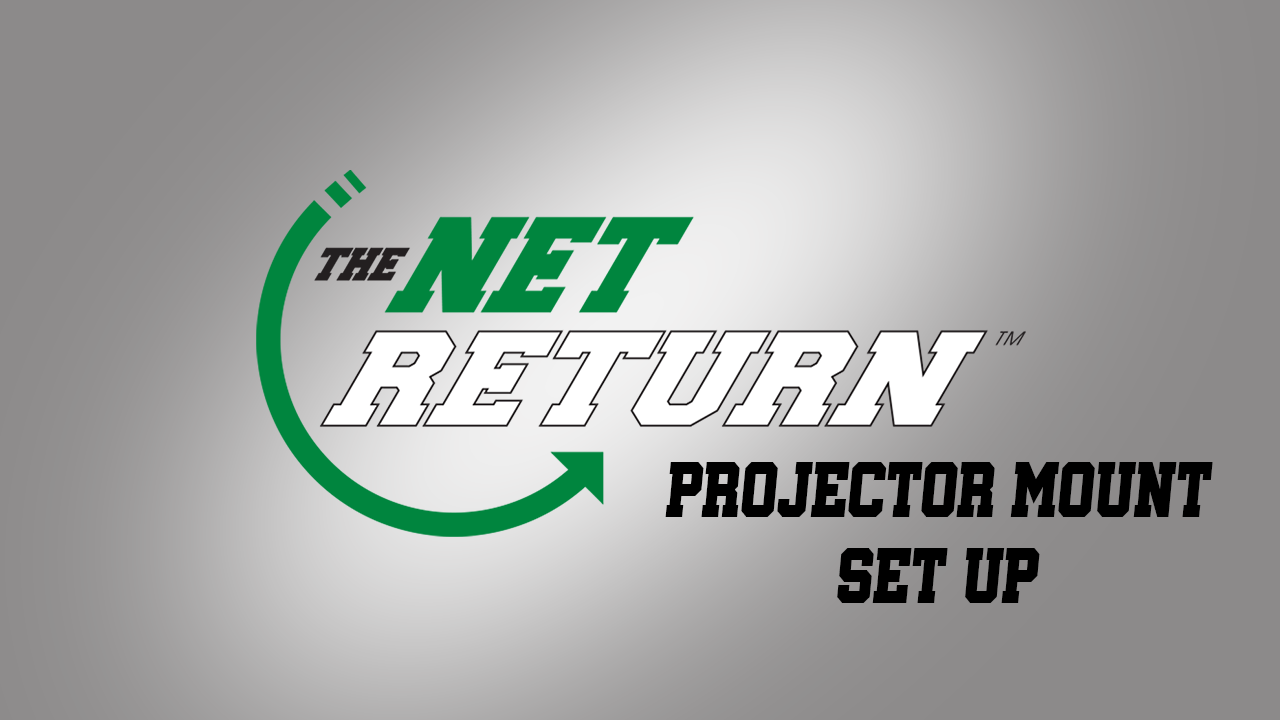 Projector Mount Kit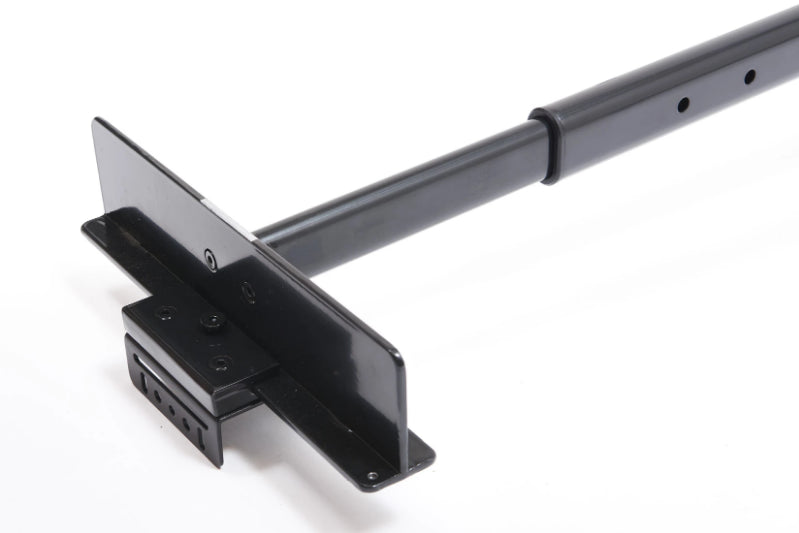 Description
Only compatible with the Simulator Series 8 Net
The Projector Mount Kit is designed for use solely with our 8 foot Simulator Series net. The Projector Mount Kit connects into the rear of the Simulator Series frame and is completely self contained. This means that you no longer have to attempt to connect your projector and mount to any ceilings, walls, etc. inside your home or facility.
The Projector Mount Kit assembles in less than 15 minutes using our Quick Color Connect System. It is designed to work with an Ultra Short Throw Projector and comes with a Premier Universal Projector Mount. It is made of powder coated steel and weighs approximately 16 lbs.
What is not included: A Projector, Simulator Software or Computer- you will need to obtain these items on your own. What Projector do we recommend? Our two favorites are the Viewsonic - pjd6683ws (Ultra Short Throw Projector) or the Infocus Model # in118hd. The cost for these projectors on Amazon is approx. $750.00 - $900.00 USD. Please note the Projector Mount Kit is designed only for our Simulator Series and will not work with our Pro Series net. If you are thinking about using a Projector with our Pro Series net, the mounting of the projector will need to occur off of a ceiling or off the ground via a side throw projector.
Simulator Series Specifications

Frame Height: 8'10" (Rear Display Bar) * With Projector Mount Kit Installed Height Increases to 9 feet.
Frame Height 8'2" (Front Horizontal Tubing)
Frame Width: 8'
Frame Depth: 3' 6"
Unit Weight: 58 lbs. (With Projector Mount Kit 64 lbs.) With The Projector Mount Kit Accessory Added - Max. Extension of arm 5'9" from screen / with arm compressed 4'2" from screen
Max Projector Weight on Projector Mount Kit 12 lbs.
The actual Simulator Series Screen is 100" Tall x 87" Wide (8'3" x 7'2"). Bottom Left Corner to Upper Right Corner is - 131.5" (10' 9")
In our Simulator Series video we used a ViewSonic Ultra Short Throw Projector. ViewSonic Model #pjd6683ws at a 4:3 Aspect Ratio. You will want to use a 4:3 Aspect Ration rather than a 16:9 Aspect Ratio due to the squareness of our screen. To test the exact size of the picture that will show up on the Simulator Series screen with your projector model, consult the manufacturer projector distance calculator.
This allows you to plug in the projector model you are using, distance from screen, aspect ratio, etc. and provides you with an exact picture size ahead of time. Below is a link to a generic projector distance calculator, from Projector Central for you to use as an example - www.projectorcentral.com/projection-calculator.cfm
Be sure to check out our videos (below) for easy assembly and installation instructions
Shipping

United States. We offer Free UPS Ground Shipping in the USA. Additional carriers and rates available at checkout. Expedited rates available.



Outside the United States

. Rates are calculated at checkout based on your order and location.

Returns

We offer a 30 Day Money Back Guarantee on undamaged product. You are responsible for any shipping charges involved in the return process. Please fill out the form below, and send all returns to the following address:

Please click here if you are returning your product

The Net Return - FAQ from The Net Return on Vimeo.

The Net Return, LLC.
280 9th Ave.
Unit #4
Hawthorne, NJ 07506

(973) 636-7354
Following these care instructions will increase the longevity of your Net Return

Avoid using older or damaged golf balls to minimize wear and tear on your Net Return. Though our nets are made with high quality netting damaged balls can cause wear if they are used repeatedly.

Do Not leave your net outside during high winds or inclement weather conditions (It is truly easy to Assemble and disassemble your Net Return and it comes with a convenient storage duffle bag)

Inspect your net before use , particularly if you are using it indoors.
This product has no reviews yet.