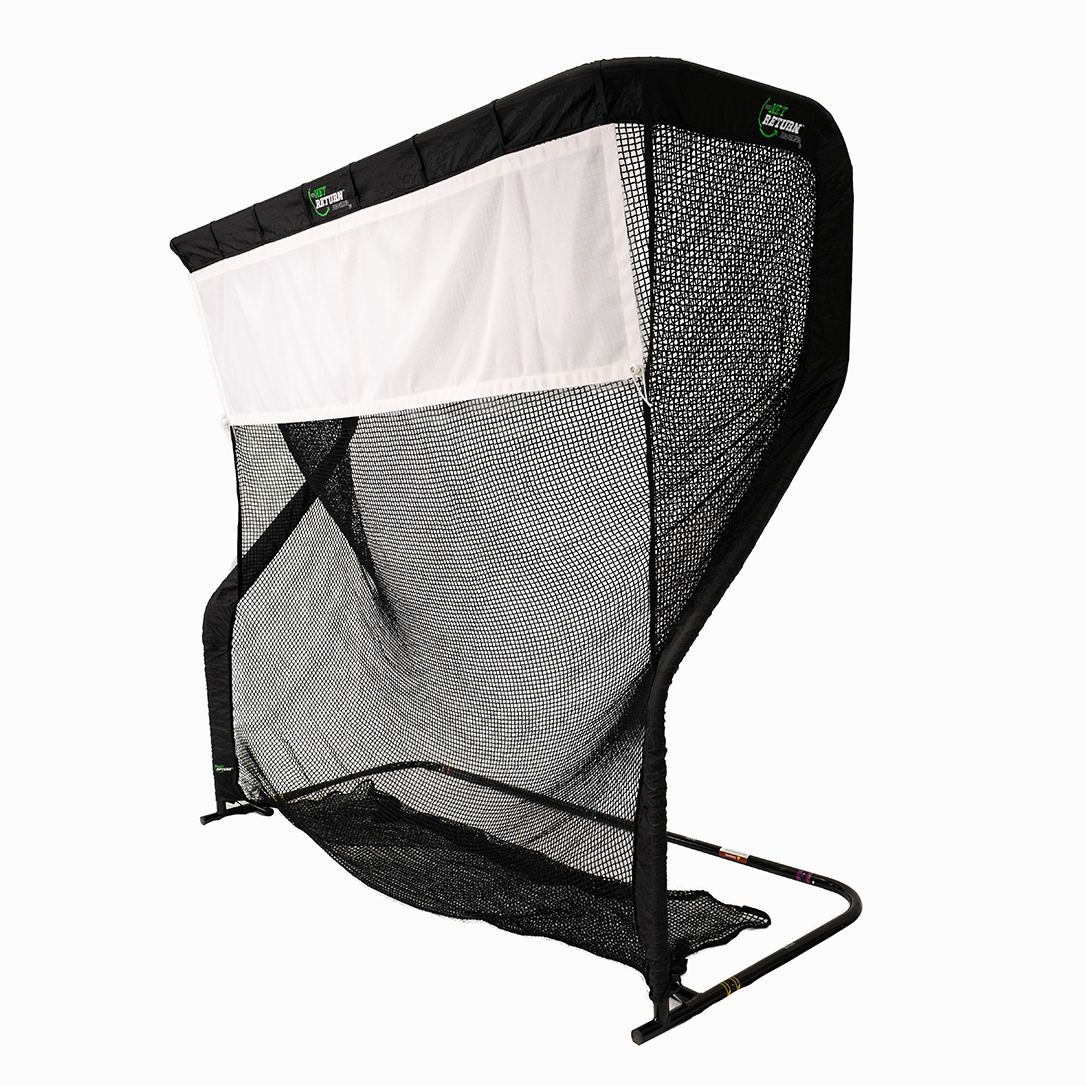 Introducing our game-changing innovation: The Split Screen. Designed specifically for golfers, this revolutionary product offers an unparalleled view of the target or flag while surpassing traditional simulator screens in numerous ways.

Experience the accuracy you've always craved with our Split Screen. It provides a clear and precise downline view of the entire course, allowing you to visualize your shots with unparalleled precision.

Say goodbye to the distracting "BOOMING" sounds of golf balls hitting traditional simulator screens. Our Split Screen ensures a quiet and focused practice session, allowing you to concentrate solely on your game.

Gone are the days of replacing full-size simulator screens, which can be costly and time-consuming. Our Split Screen eliminates the need for such expenses, saving you both time and money.

Additionally, our product seamlessly integrates with your Net Return Golf Net, enabling the ball to be quietly returned directly to the tee. Enjoy a hassle-free practice session without any disruptions.

Installation is a breeze with our user-friendly design. Simply use the provided eight Velcro tabs, and you'll have the Split Screen ready to use in just five minutes. No complicated setup or technical knowledge required.

And the best part? The Split Screen comes at an incredibly affordable price, being just half the cost of a full-size simulator screen. Experience superior performance and value without breaking the bank.

Don't miss out on this game-changing innovation. Elevate your golfing experience with the unmatched benefits of the Split Screen. Get ready to take your game to new heights.
Videos: The Split Screen Assembly and FAQ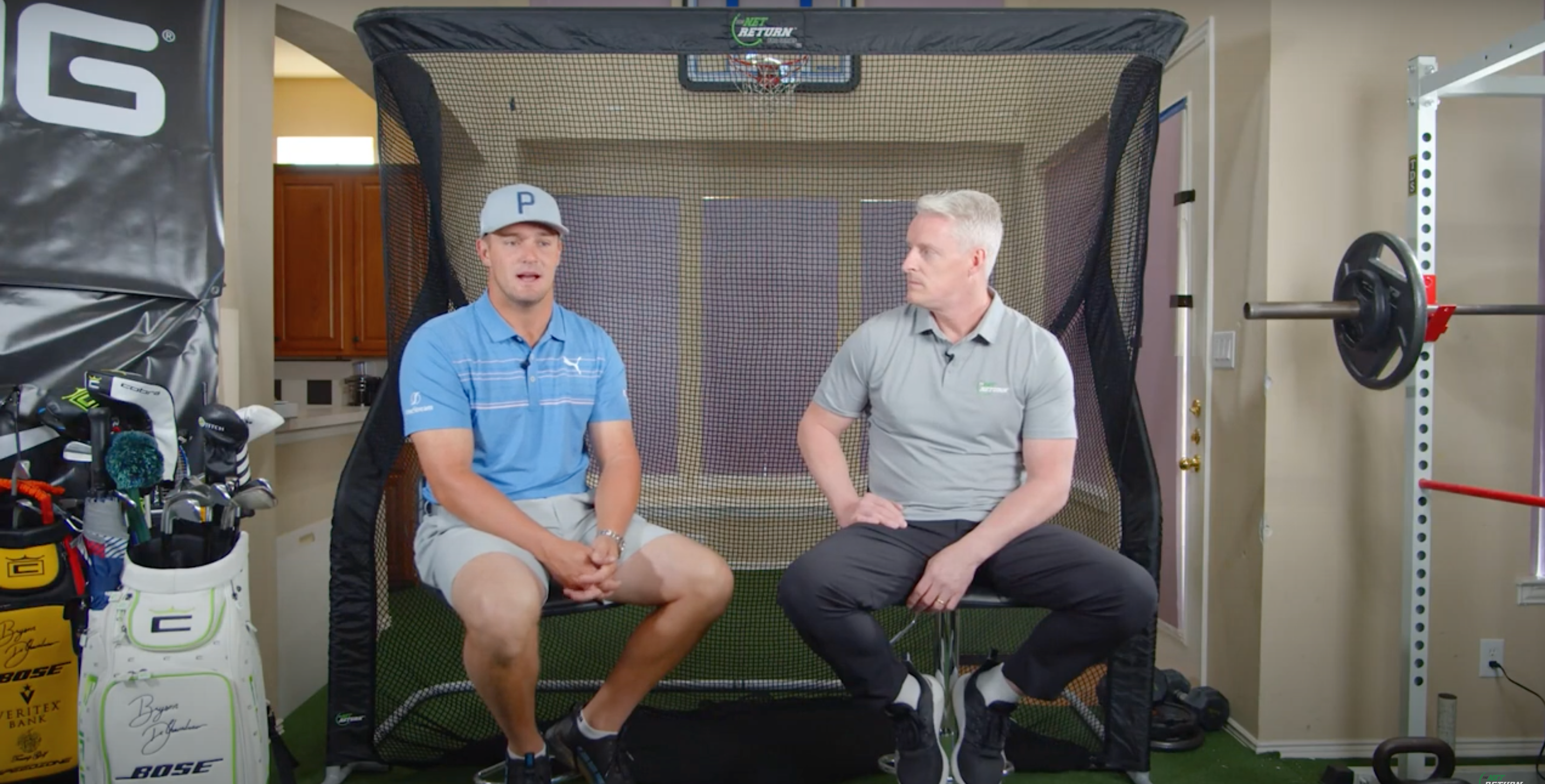 Video: Bryson DeChambeau recommends the net return
This product has no reviews yet.